2015 Perry Awards NOMINATIONS
The nominations for the
2015 Perry Awards
were announced on August 1st during a ceremony held at Somerset Valley Playhouse. Awards will be presented during the Annual New Jersey Association of Community Theaters (NJACT) Perry Awards Gala September 20, 2015 at the DoubleTree by Hilton Somerset Hotel and Conference Center.
Congratulations to all our members whose work has been recognized with NJACT Perry Awards nominations!
We had a wonderful 96th season! Come join us for the 97th!
The Cranford Dramatic Club productions nominated were:

The Normal Heart
Gus Ibrany
Jeff Maschi
Sal Navarro
Scott Tyler
Jeff Fiorello, Alan Van Antwerp

Outstanding Lead Actor in a Play
Outstanding Supporting Actor in a Play
Outstanding Supporting Actor in a Play
Outstanding Supporting Actor in a Play
Outstanding Direction of a Play

Sweeney Todd
Mark Reilly
Mike Ferentinos
Christine Hahn
Joe Leo
Jack Bender
Chris Abbott and Alan Van Antwerp
Jeffrey Fiorello
Melissa Loderstadt‐Timpson
Kate Puhler
Laura De Santis

Outstanding Lighting Design of a Musical
Outstanding Sound Design of a Musical
Outstanding Costume Design of a Musical
Outstanding Properties of a Musical
Outstanding Music Direction
Outstanding Scenic Design of a Musical
Outstanding Featured Actor in a Musical
Outstanding Lead Actress in a Musical
Outstanding Featured Actress in a Musical
Outstanding Featured Actress in a Musical

Cranford Dramatic Club member nominations at other theatres:
Corinne Chandler (Sweeney Todd)

Megan Ferentinos (Throughly Modern Millie)

Alan Van Antwerp (Hair)

Outstanding Properties of a Musical (Villagers Theatre)

Outstanding Choreography (Villagers Theatre)

Outstanding Direction of a Musical (Chester)
---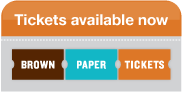 ---
---