A Change In Our Auditions

Because of the predicted storm, which could bring with it unsafe travel conditions, the Wednesday, March 21st auditions for the CDC Theatre Young Artist production of Into The Woods will be canceled.

Please bear with us, the weather makes scheduling an evolving process. The second round of auditions will now take place on this

Saturday, March 24th beginning at 10am and running until at least 1pm

Every effort will be made to run the auditions as quickly and efficiently as possible to see all applicants.If needed, callbacks may be held after the auditions or scheduled for another date in the near future.

Change In Auditions Flyer (
PDF
)
Once Upon A Mattress

Friday, May 4, 2018 - 8:00 PM
Saturday, May 5, 2018 - 8:00 PM

Friday, May 11, 2018 - 8:00 PM
Saturday, May 12, 2018 - 2:00 PM & 08:00 PM

Friday. May 18, 2018 - 8:00 PM
Saturday, May 19, 2018 - 8:00 PM

Music by Mary Rogers
Book by Jay Foster, Dean Fuller, and Marshall Barer
Lyrics by Marshall Barer

If you thought you knew the story of 'The Princess and The Pea,' you may be in for a walloping surprise! Did you know, for instance, that Princess Winnifred actually swam the moat to reach Prince Dauntless the Drab? Or that Lady Larken's love for Sir Harry provided a rather compelling reason that she reach the bridal altar post haste? Or that, in fact, it wasn't the pea at all that caused the princess a sleepless night? Carried on a wave of wonderful songs, by turns hilarious and raucous, romantic and melodic, this rollicking spin on the familiar classic of royal courtship and comeuppance provides for some side-splitting shenanigans. Chances are you'll never look at fairy tales quite the same way again.

PRODUCTION

Director
Musical Director
Stage Manager
Choreographer
Producer


Zach Mazouat
Tracy Lee Witko
Dana Dispoto
Jaimie Bass
Elizabeth Howard

CAST
Princess Winifred
Queen Aggravain
Prince Dauntless
Minstrel
King Sextimus
the Silent
Jester
Lady Larkin
Sir Harry
Wizard
Knight 1
Knight 2
Knight 3
Sir Studley
Sir Luce
Ensemble
Lady Lucille
Lady Merrill
Lady Rowena
Princess No.12
Lady H
Lady R
Lacy Mabelle
Nightingale
Queens Lady #2


Lindsay Braverman
Susan Speidel
Zach Love
Sean Lough
Pat Horan

Chris Abbott
Kathrine Brown
Steven Leshchanka
David Goldstein
Brandon Davis
Brian Butterfield
Edgar Hidalgo
Jose Figueroa
Joe Leo
Pat Dooley
Nicole Scavone
Alexandra Anthony
Shannon Ludlum
Amanda Chiappetta
Kimberly Morris
Rebecca Dolan
Rachel Tovar
Alison Giles
Dana Patrice

---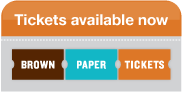 NOTE: If on-line tickets sales have closed,
call the Box Office at (908) 276-7611 to check ticket availability.

---
---