ANDREW LIPPA'S THE WILD PARTY

10/13/2017 - Friday 8:00 PM
10/14/2017 - Saturday 8:00 PM
10/20/2017 - Friday 8:00 PM
10/21/2017 - Saturday 8:00 PM
10/22/2017 - Sunday 2:00 PM
10/27/2017 - Friday 8:00 PM
10/28/2017 - Saturday 8:00 PM

Lovers Queenie and Burrs decide to throw the party to end all parties in their Manhattan apartment. After the colorful arrival of a slew of guests living life on the edge, Queenie's wandering eyes land on a striking man named Black. As the decadence is reaching a climax, so is Burrs' jealousy which erupts and sends him into a violent rage. Gun in hand and inhibitions abandoned Burrs turns on Queenie and Black. The gun gets fired, but who's been shot?

NOTE: The production includes mature subject matter and may not be appropriate for audience members under 17.

Director
Musical Director
Stage Manager
Choreographer
Producer


Sean Eugene Lough
Jack Bender
Russell Althouse
Raven Dunbar
Joe Leo

Cast

QUEENIE
BURRS
KATE
BLACK
EDDIE
MADELINE TRUE
MAE
NADINE
OSCAR D'ARMANO
PHIL D'ARMANO
MAX
SAM
DOLORES
JACKIE

THE GANG (ENSEMBLE)


COLLEEN RENEE
SHANE LONG
NICOLE BOSCANNO
PHIL SOLOMON
JAMES RUSSO
CASSANDRA LINDEBLAD
KATHERINE BROWN
ELIZABETH ALLEN
CHRISTOPHER ABBOTT
EVAN KRUG
DANIEL GONZALEZ
MARK ZEBRO JR.
MOLLIE GASH
ANDREW SANTAGO

EMMA SHAKAL
KATHERINE BROWN
CHRISTA DILALO
ALEXA TEEBO
ANDREA THIBODEAU
NICOLE SCAVONE
DANNY SIMS

---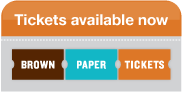 NOTE: If on-line tickets sales have closed,
call the Box Office at (908) 276-7611 to check ticket availability.

---
---