9 TO 5 THE MUSICAL
Music and lyrics by Dolly Parton
Book by Patricia Resnick
Based on the seminal 1980 hit movie

Set in the late 1970s this hilarious story of friendship and revenge in the Rolodex era is outrageous, thought-provoking, and even a little romantic.

Pushed to the boiling point, three female co-workers concoct a plan to get even with the sexist, egotistical, lying, hypocritical bigot they call their boss. In a hilarious turn of events, Violet, Judy and Doralee live out their wildest fantasy - giving their boss the boot! While Hart remains "otherwise engaged," the women give their workplace a dream makeover, taking control of the company that had always kept them down. Hey, a girl can scheme, can't she?

Director
Musical Director
Stage Manager
Choreographer
Producer


Clifford Parrish
Clifford Parrish
Russell Althouse
Megan Ferentinos
Alan Van Antwerp


CAST
Judy
Violet
Doralee
Joe
Hart
Roz
Dwayne
Josh
Tinsworthy
Missy
Kathy
Candy Striper
New Employee
Margaret
Maria
Bob
Detective
Doctor



Kara Wilson
Melissa Timpson
Hannah Schroeder
Jason Cilento
Richard Colonna
Arlene Britt
Mark Piltz
Will Roper
Joel Redmount
Danielle Gruskiewicz
Michele Greenspan
Katherine Brown
Joanna Riley
Carolyn Milhiser
Beth Kasper
Zach Mazouat
Edgar Hidalgo
Tommy Lackamy

---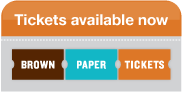 NOTE: If on-line tickets sales have closed,
call the Box Office at (908) 276-7611 to check ticket availability.

---
---