ALAN MENKEN'S A CHRISTMAS CAROL

Music by Alan Menken
Lyrics by Lynn Ahrens
Book by Mike Ockrent, Lynn Ahrens

Ebenezer Scrooge is a prosperous curmudgeon who believes that personal wealth is far more valuable than the happiness and comfort of others. With an infuriated "Bah! Humbug!" Scrooge summates his feelings of Christmas tidings and charitable giving, but he's forced to face his selfish ways when three ghosts on Christmas Eve lead him through his Past, Present and Future. Thanks to their guidance, Scrooge recognizes his faults and greets Christmas morning with a cheerful "Happy Christmas" before spending the day reconnecting and sharing love with those that mean the most to him.

Based on Charles Dickens' novella A Christmas Carol.

Production

DIRECTOR/CHOREOGRAPHER
MUSICAL DIRECTOR
PRODUCER


Matty Price
Bruce De La Cruz
Liz Howard and Becky Randazzo

CAST
SCROOGE
YOUNG SCROOGE
MR CRATCHIT
MRS CRATCHIT
TINY TIM
FRED
GHOST OF CHRISTMAS PRESENT
GHOST OF CHRISTMAS PAST
BLIND OLD HAG
GHOST OF FUTURE
MARLEY
SCROOGE'S MOTHER
SCROOGE'S FATHER
SCROOGE AT AGE 12
MRS MOPS
GRACE SMYTHE
FAN
EMILY
MRS FEZZIWIG
MR FEZZIWIG
SALLY
JONATHON
JUDGE/OLD JOE


ZACH LOVE
RYAN BURD
MIKE DOOLEY
MARY WEBB
GEOVANNA AYALA
PATRICK DOOLEY
KEN WEBB
DAN IMPALLOMENI
KAITLYN PEREZ
KYLIE FRANCIS
JAMES BAKER
MICHELE GREENSPAN
ANDY KING
GARRET HANLON
ADENA WEISHOLTZ
EILA FRANCIS
MARISA PICCININNI
PAIGE ERDMANN
REBECCA DOLAN
RICK BROWN
AMANDA DUNSDON
SKYLER LIPKIND
JOEL REDMOUNT

ENSEMBLE


BRIAN BUTTERFIELD
ANGELINE CARLO
ANNEMARIE CARLO
GIANNA DIAZ

EMILY DRILL
BRIDGET WEBB

MARY ELLEN MAGUIRE
MAUREEN MULDOON
ANGELA PELLETIER
JULIA RAMSAY
JOANNA RILEY

SUSAN ROBERTS
BRIDGET WEBB
ALEX WHITMORE
KIMMI ZIMMERMANN
SHANNON ANDRESS

---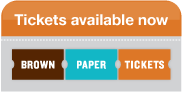 NOTE: If on-line tickets sales have closed,
call the Box Office at (908) 276-7611 to check ticket availability.

---
---