STANDING ON CEREMONY: THE GAY MARRIAGE PLAYS

Thurs. September 7th, 2017
Fri. September 8th, 2017
Sat. September 9th, 2017

The festival will consist of fourteen short plays and monologues about gay marriage. These include the nine pieces from Standing on Ceremony: The Gay Marriage Plays. The pieces were written by Paul Rudnick, Mo Gaffney, Jordan Harrison, Moises Kaufman, Neil LaBute, Wendy Macleod, Jose Rivera, Doug Wright, Terrence McNally, Merridith Allen, John Augustine, and others.

Co-Producers
Directors


David Christopher, Edgar Hidalgo, Alan Van Antwerp, Mary Webb, Howard Whitmore

Cast

Katherine Brown
Renee Celeste
David Christopher
Brandon Davis
Jose Figueroa
Howard Fischer
Meg Fry
Judi Laganga


Joe Leo
Sean Eugene Lough
Zachary Mazouat
Alexa Teebo
Gloria Schnure
Bridget Sweeney
Thomas Vorsteg

---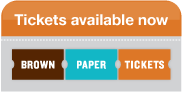 NOTE: If on-line tickets sales have closed,
call the Box Office at (908) 276-7611 to check ticket availability.

---
ANA Y LAS LANGOSTAS (ANA AND THE LOCUSTS)

DIRECTORA – Alicia Dolinsky (Playwright/Dramaturga)

---